( ျမန္မာဘာသာ )
10. Red Fort
Lal Qila, 'Red Fort', the large historic monument is located in Old Delhi. It was the main residence of the emperors of the Mughal dynasty and the ceremonial and political center of the Mughal state.
The red fort was constructed in 1639 by Shah Jahan and is named after its massive enclosing walls of red sandstone. The fort complex is a mix of Indo-Islamic architecture. The Lahore main entrance gate leads to a bazaar with jewelry and craft stores. There is an archaeological museum, an Indian war-memorial museum and a museum of blood paintings (paintings made out of artists' blood) for young 20th century Indian martyrs.
Some buildings in the complex are in fairly-good condition and some are already damaged. The most important surviving structures are the walls and ramparts, the main gates, the audience halls and the imperial apartments on the eastern riverbank.
Although Shan Jahan never took up full residence here after his disloyal son imprisoned him in Agra Fort; the fort was the site where British put the last Mughal Emperor on trial before exiling him to Burma (Myanmar) in 1858.
Delhi's most iconic monument, the red fort, is one of its most popular tourist destinations and attracts thousands of visitors every year.
Tips by Chaw
Entry Fee: 500 INR per foreigner / 35 INR per Indian
Opening hours : Sunrise to Sunset
Museums hours : 10 am – 5 pm
Combine this visit with the tour to nearby Jama Masjid Mosque and Old Delhi
11. Jama Masjid
This 361 years old mosque is located near Old Delhi and Red Fort. Jama Masjid was built by Mughal Emperor Shah Jahan and was completed in 1656. Shan Jahan is the same person who had also built Taj Mahal. The city's beating heart, Jama Masjid Mosque, has a capacity to accommodate more than 25,000 persons. The mosque has three gates, four towers and two 40m high minarets. The southern side has 33 steps towards the mosque and this mosque is one of the largest mosques in India. This Islamic architectural style mosque was constructed with red sandstone and white marble.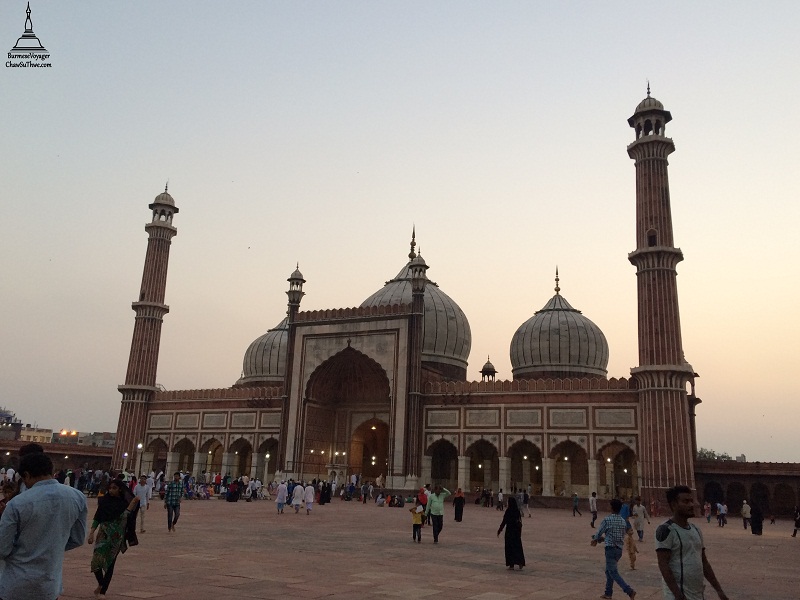 Jama Masjid Mosque, the last architectural work of Mughal Emperor Shah Jahan, is famous for its awesome architecture and being one of major tourist attractions in Delhi.
Tips by Chaw
300 INR for the camera must be paid and guards might ask for extra charges.
Avoid prayer time so that one can go inside and look at the whole building architecture.
Advised to combine this visit with a tour to red fort and old Delhi.
Please remember to dress modestly.
Visitors and worshipers are required to remove shoes at the entrance.
Opening hours : 7 am to an hour before sunset


---