So, before starting of any adventures in 2018, I just started with a digital detox trip.
It was a road trip and I really felt nice travelling with a group after a long time.
We spent two days in the middle of nowhere, actually it's a village named Tehla near Sariska Tiger Reserve, Alwar district in Rajasthan. The village surrounded with Aravalli Ranges, stones hills and filled with herbs, shrubs, creepers and climbers. The best part was no noise and no pollution at all, vehicles rarely crossed the village and there were very few people. That's what I had expected it to be.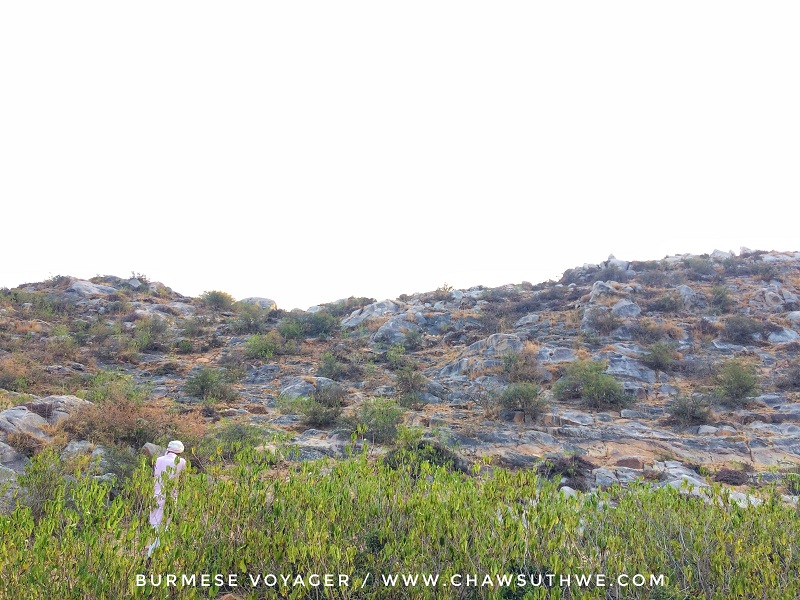 Wherever you turn your head, you will see the Aravalli ranges in and around. So, if you would have asked me, what I did there, my answer is "Nothing much, just relaxed and enjoyed the silence".
Witnessing the village life was the most happening activity for me. The buffalos were walking around with the owners, the cows were sleeping in their yard and the waving smiley kids were the best things I had seen from this village. We went for a mini trekking to a 'sunset point' that was amazing, with beautiful landscape and calm ambience. Sariska is in desert climate but it was very pleasant in winter. The rock hills had very less tree, and were a different sight compared to tree covered mountains which I had seen in the past. The desert trees with thorns will be the only trees you will see there.
The birds were flying around, singing and talking to each other at the place where we stayed for two days.  We spotted many different types of birds who were super friendly and talkative. The amazing thing which I noticed was that there was an abundance of peacocks around the place, in the farms and in the villages. These magnificent birds were so commonplace that there were hanging around like pigeons, hens and sparrows everywhere.
There were no city lights and no pollution so what do you think you will see at night. Yes, the stars. The twinkle twinkle little million stars in the sky. We sat near a bonfire, had a little chit chat, and ate snacks under the starry night. And the most wonderful thing I did was to stare at the stars and to count as many stars as I could. I loved each and every star which had its own little shine.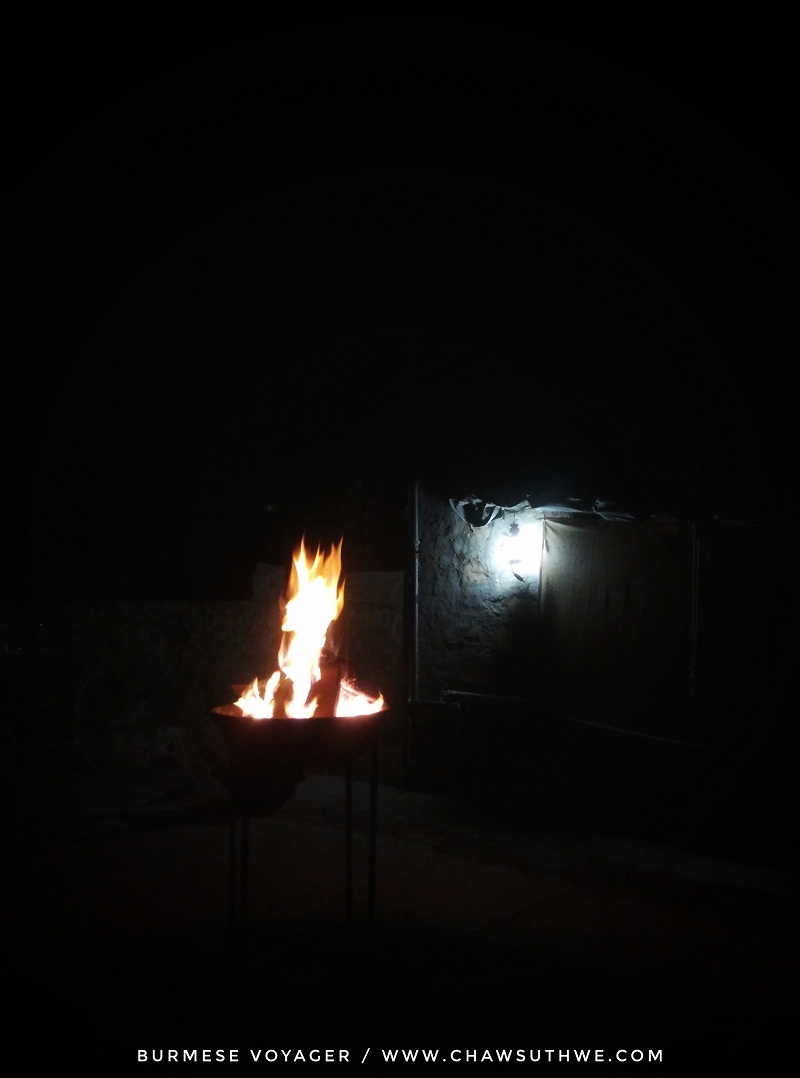 The phone signal was very weak and there was no internet connection, so I didn't have to give attention to my phone anymore. I had people besides me as it was a group trip, so I talked to them about random things and made some nice friendships. I didn't take a book to read on this trip and the reason was to spend time with new people. That's what I did. I made friends with the birds too by giving them little treats.
Digital things have occupied so much of our attentions nowadays that people have lost relationships with others in real world. In the end, I realized that we all just need to drop all of our digital things and meet with friends and just talk to them. So, that's exactly I did. I strongly agree that "Being social doesn't mean being active on internet".
If you would have asked me, "what did you gain from this trip", I would have answered with the following things –  1) I got many new friends 2)I found peace of mind in the nature 3)I gained a new admiration for the simple life in the villages 4) I fell in love with Starry night 5) I got freedom from distractions like phone or internet . That's quite a lot, don't you think?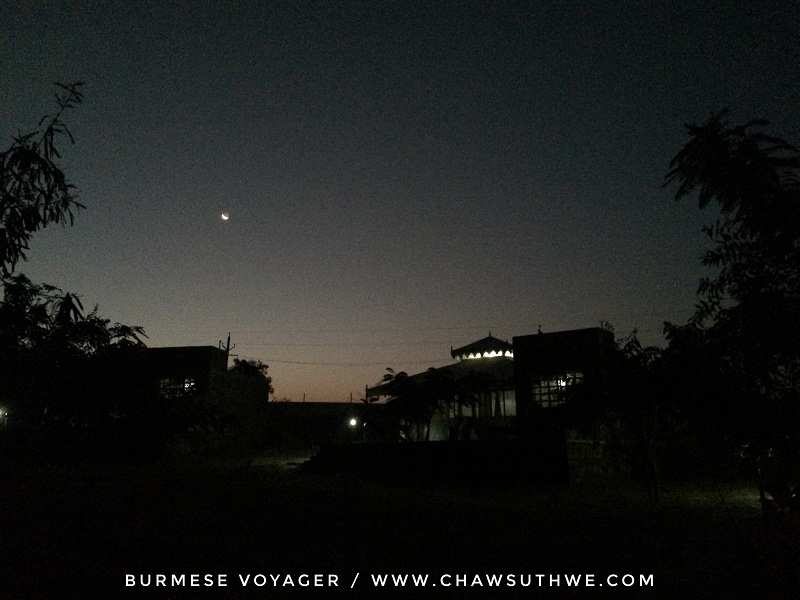 I am really glad that I spent my days at this village where there was peace and tranquility. The peaceful and relaxing trip was a beautiful beginning of my adventures in 2018.
This trip gave me time to think and jot down a few mantras that I would like to follow: here are some of those – 'Everybody is awesome so treat them nicely', 'Do more things that you really love to do', 'Spend more time with people who you really love', 'Make more friends', 'Try new food' and 'Keep travelling the world to see more and more'.
Happy travelling!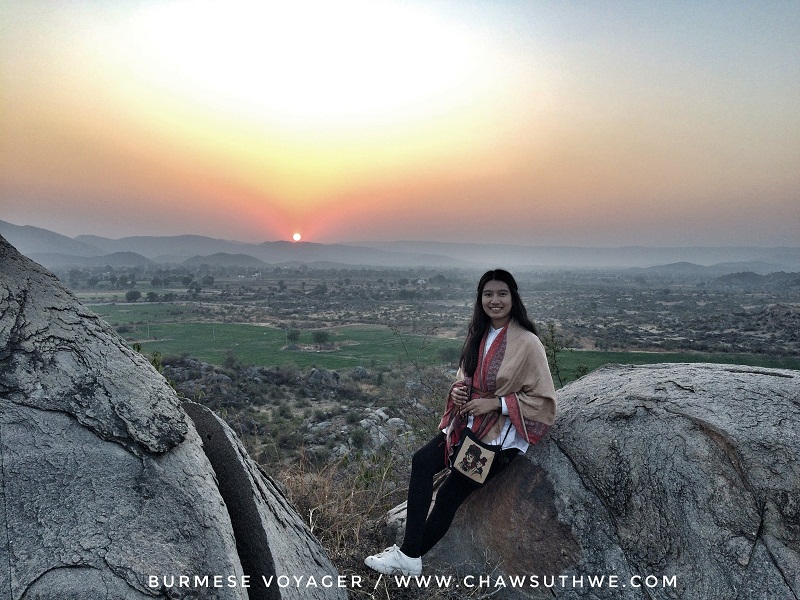 ---